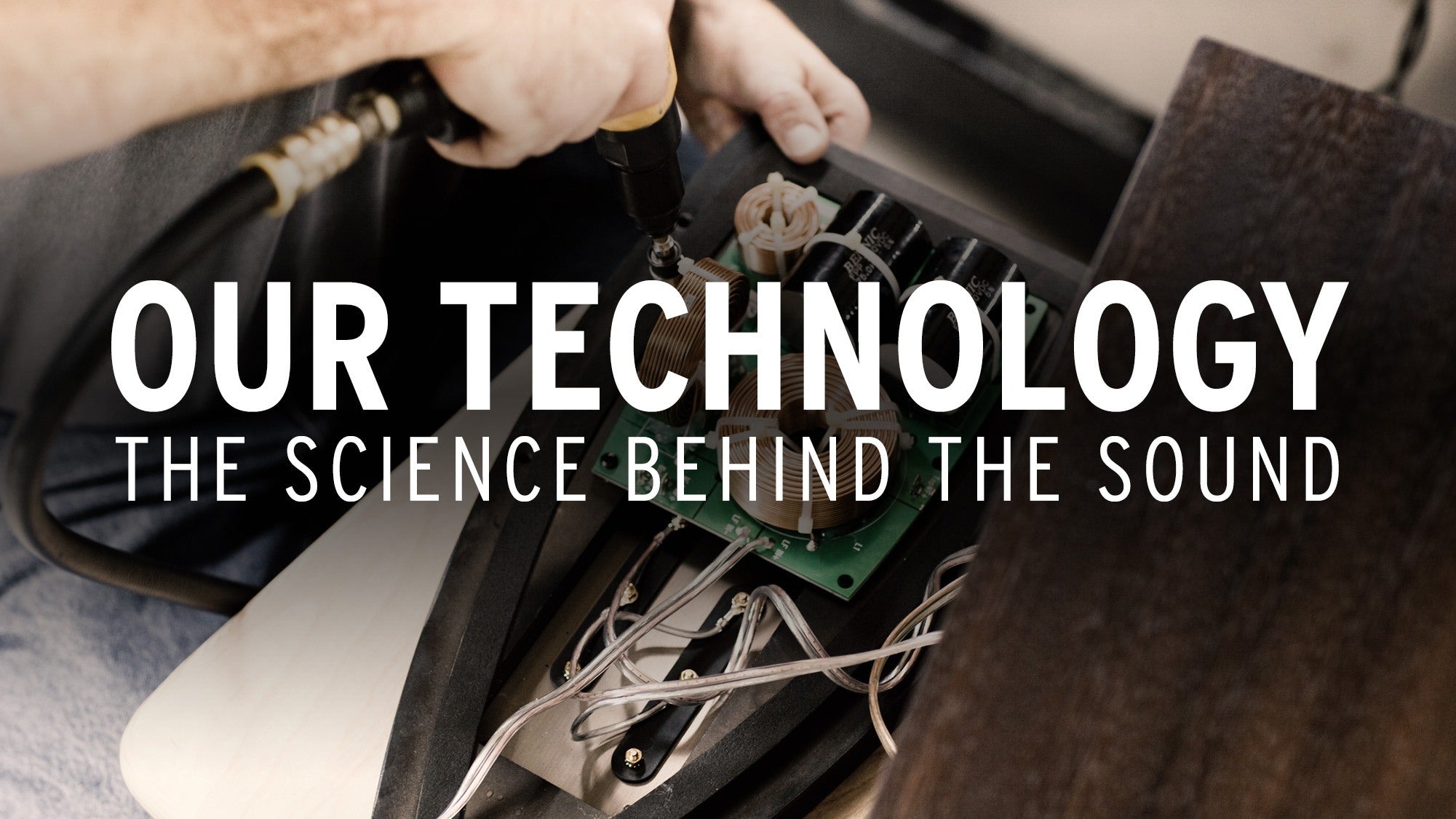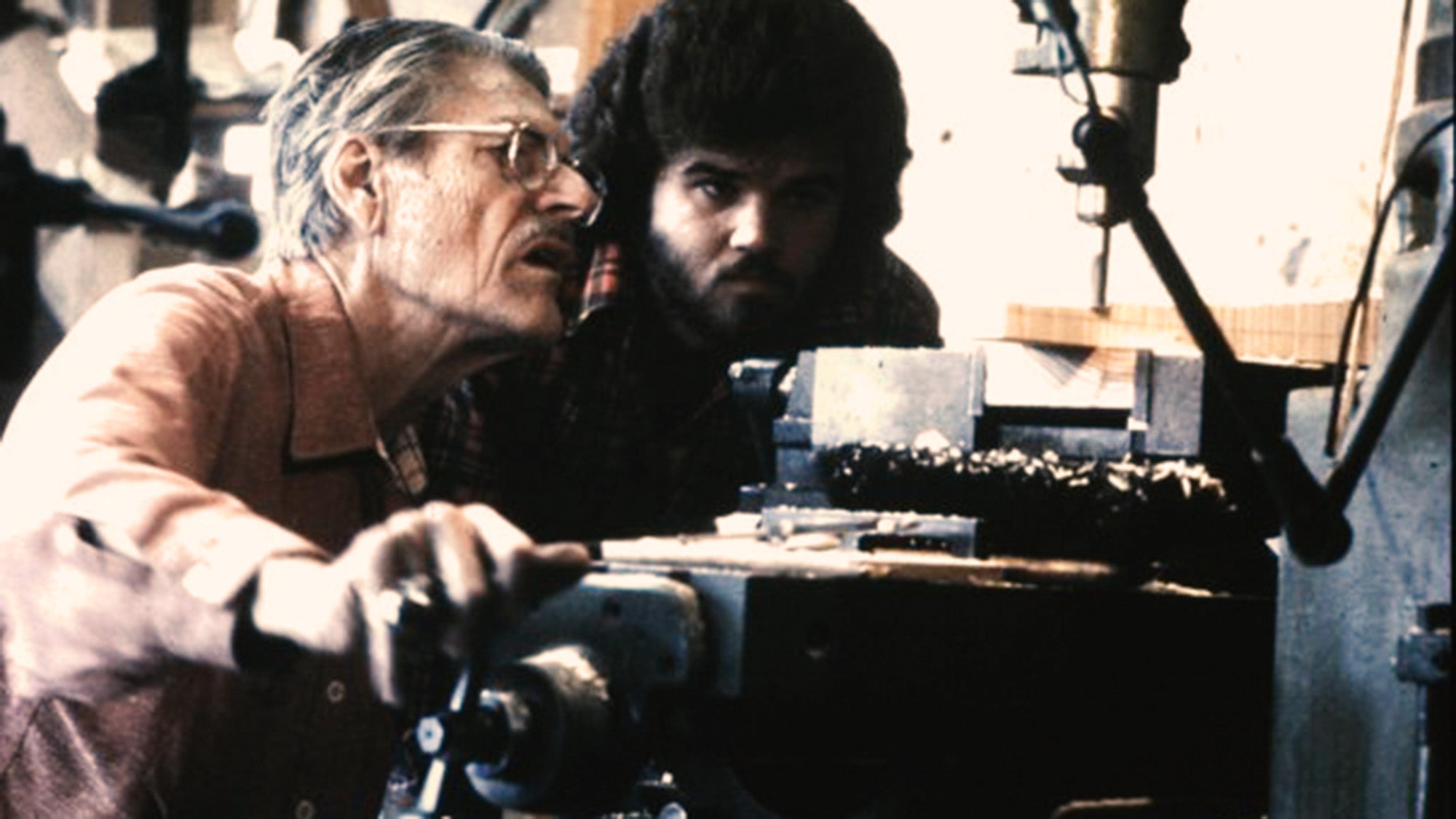 How It Started
Klipsch, one of the first U.S. loudspeaker companies, has been building premium speakers since 1946. When Paul W. Klipsch, one of America's most celebrated audio pioneers, founded Klipsch & Associates, he was operating inside a tin shed in Hope, Arkansas.
PWK was a relentless perfectionist who spearheaded the Hi-Fi movement with the company's foundation product, the Klipschorn, which is still manufactured today. A true music lover, Paul's goal was to reproduce the excitement of a live orchestra performance in his living room.
THE KLIPSCHORN
Paul W. Klipsch achieved his objective by making the Klipschorn a fully horn-loaded design—technology that established industry standards for high sensitivity, wide dynamic range, low distortion, smooth frequency response and powerful bass.
As a result, horn loading has always and will always be the driving force behind the Klipsch brand's highly efficient, stunningly precise sound.
THE FOUR PRINCIPLES OF
KLIPSCH SOUND
Paul W. Klipsch believed four principles to be the foundation for great sound. They continue to drive the design of every new Klipsch speaker, today and tomorrow:
• High Efficiency / Low Distortion
• Controlled Directivity
• Wide Dynamic Range
• Flat Frequency Response
TRACTRIX® HORNS
Tractrix® Horns have for many years been the driving force behind Klipsch's stunningly precise acoustics. Featured in every Klipsch speaker category, except for headphones and subwoofers, this proprietary technology provides a unique combination of precision, clarity and effortless power.
CERAMETALLIC WOOFERS
A signature feature on the Reference Series speakers, Klipsch's Cerametallic woofers exhibit a very high stiffness-to-mass ratio and superb damping, resulting in a powerful, solid bass foundation.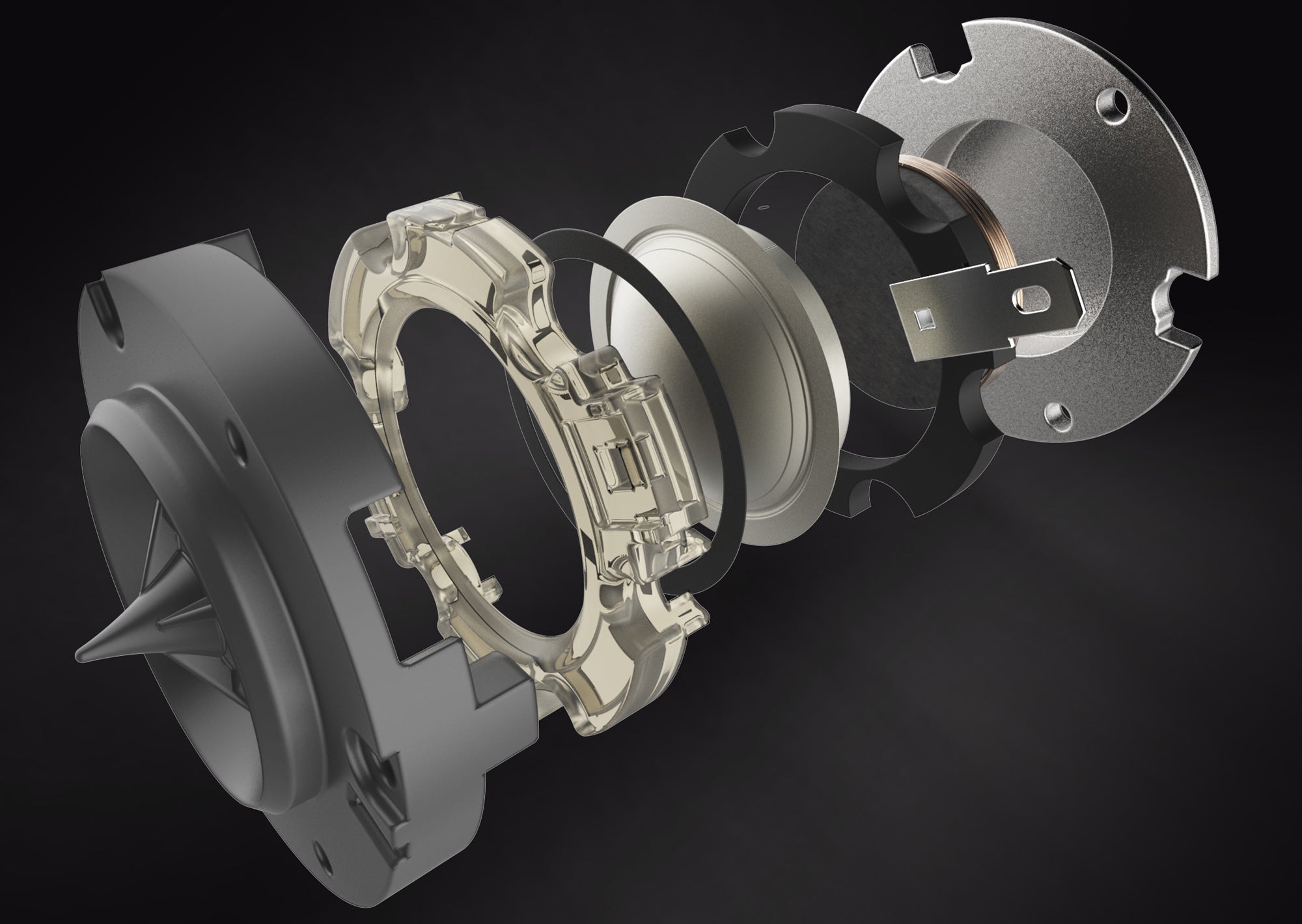 WITH KAPTON® SUSPENSION
LINEAR TRAVEL SUSPENSION TWEETER
Klipsch exclusive Linear Travel Suspension (LTS) aluminum tweeter minimizes distortion for enhanced, detailed performances. Using Kapton®, an extremely light and rigid material, in the tweeter suspension provides high efficiency and improves resolution and detail. LTS tweeters are a hallmark of Klipsch speakers, making them some of the best speakers in the world.
WIDE DISPERSION SURROUND TECHNOLOGY
As the cornerstone of every Klipsch surround speaker, proprietary Wide Dispersion Surround Technology (WDST) provides astounding sonic detail for rooms with less-than-ideal placement configurations.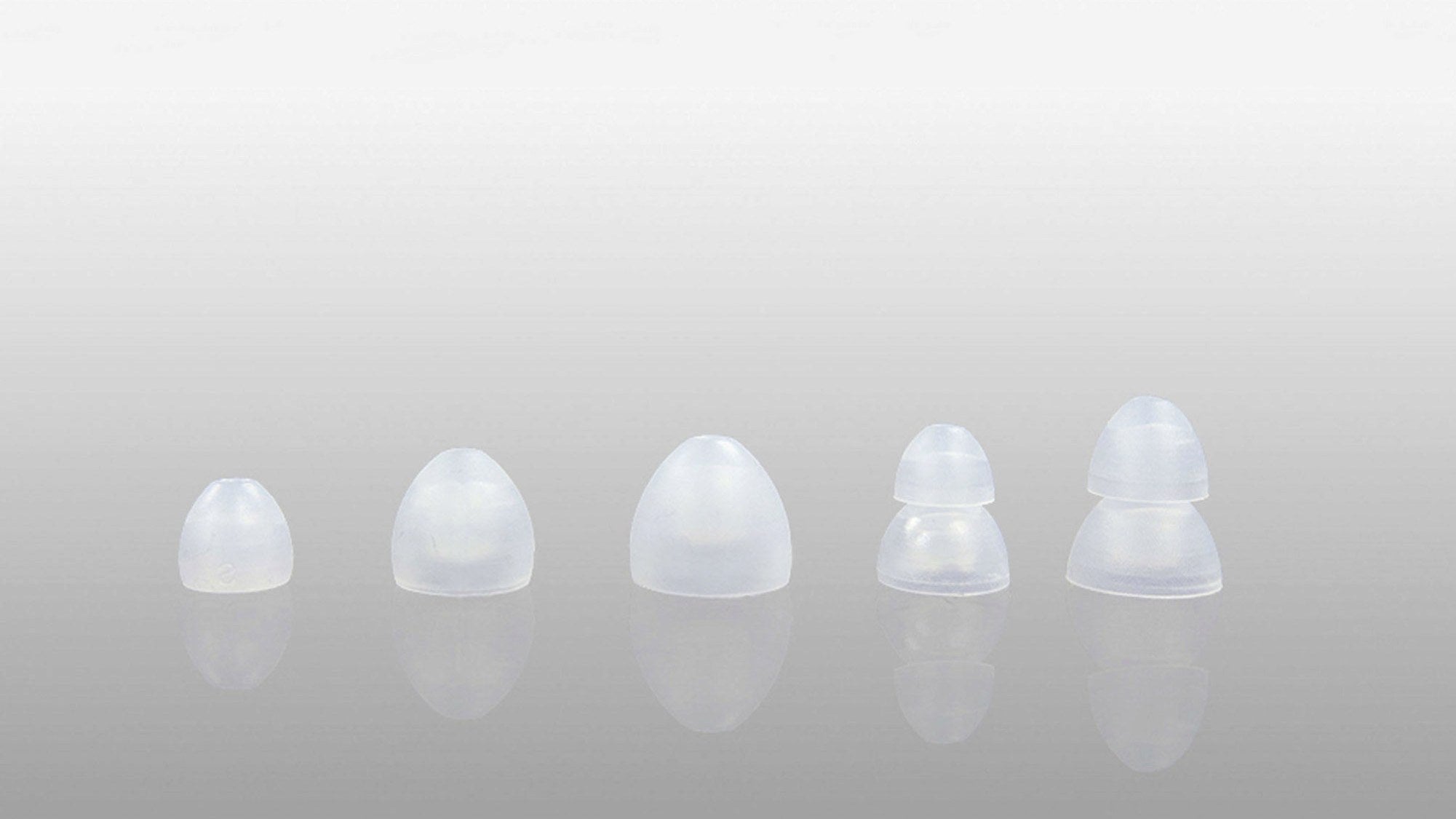 PATENTED
OVAL EAR TIPS
Klipsch's patented oval ear tips for headphones and headsets are anatomically shaped to accurately fit inside the human ear canal. These soft, oval silicon tips reduce ear fatigue and provide excellent noise isolation for superior audio performance.